The playground at the Women's & Children's Hospital in North Adelaide is a wonderful facility for patients, and for hospital visitors. Fully enclosed and with enticing, colourful play equipment it's designed especially with younger children in mind.
Review by Susannah Marks 20 February 2019
There are plenty of interactive features and safe opportunities for climbing. There is also a cafe conveniently located right next to the playground, so if you happen to find yourself at the hospital with some spare time, and with children in tow, this is a great spot to check out.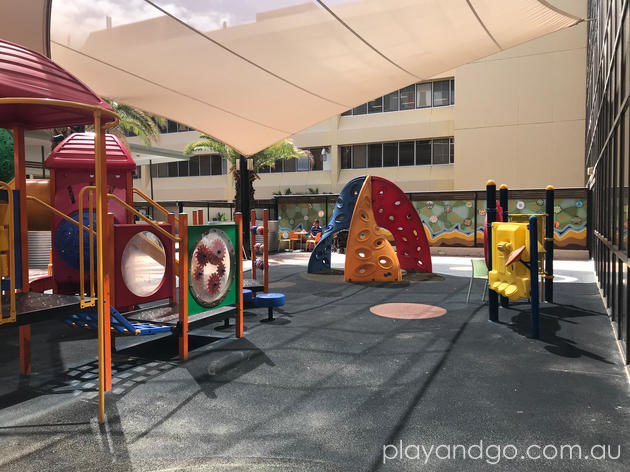 There's also heaps of natural light as the Play Deck is set within a courtyard. Shade sails over the equipment provide much-needed protection from the sun.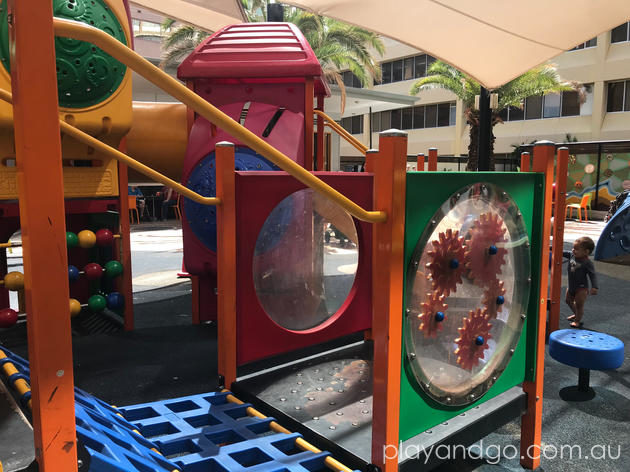 The play equipment is brightly coloured and offers hands-on fun for smaller children.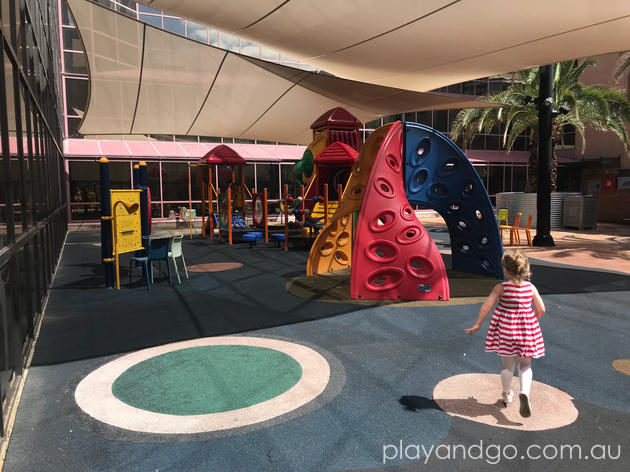 The floor surface is rubberised and great for toddlers still unsteady on their feet.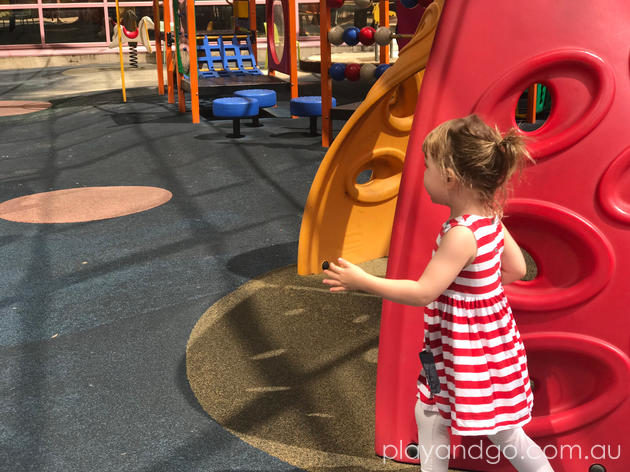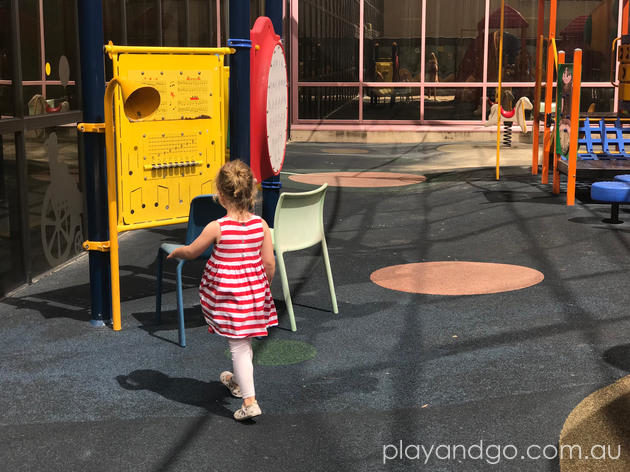 Interactive play
Interactive play equipment includes this 'music maker' – the highlight of our visit for my little person.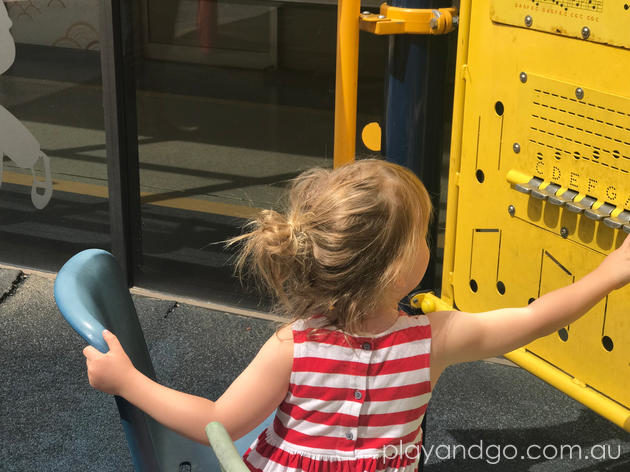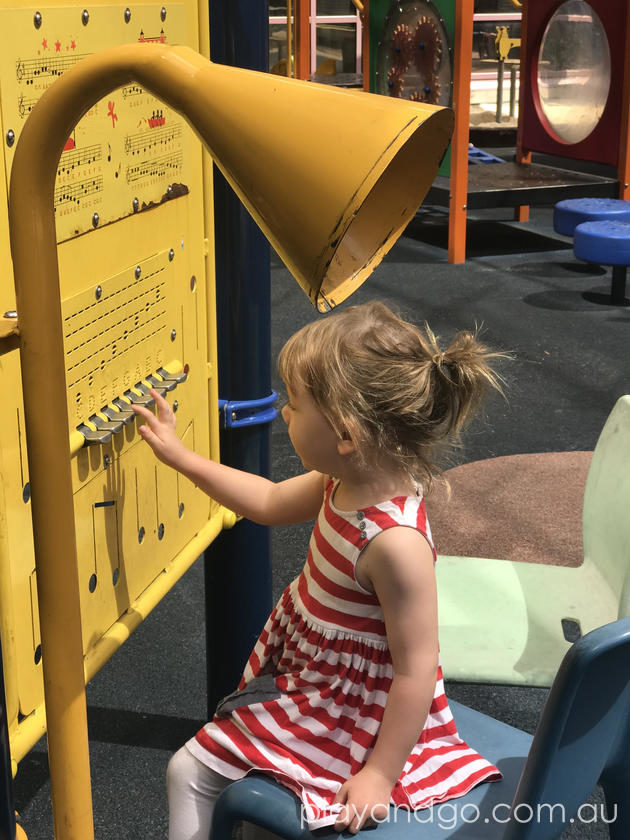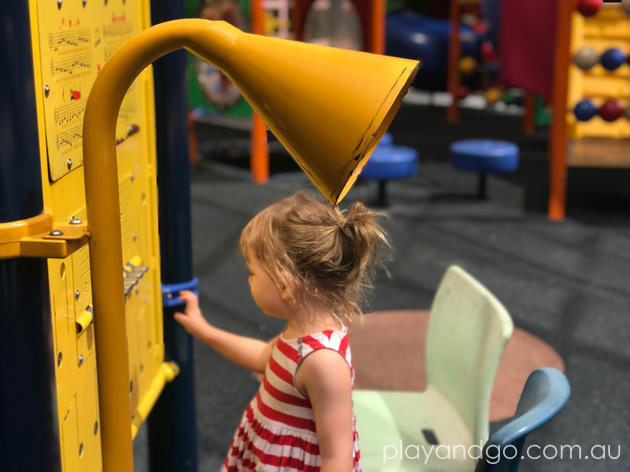 Climbing and balancing
Older or more confident children can enjoy using the holes in this play structure as holds as they practise their climbing.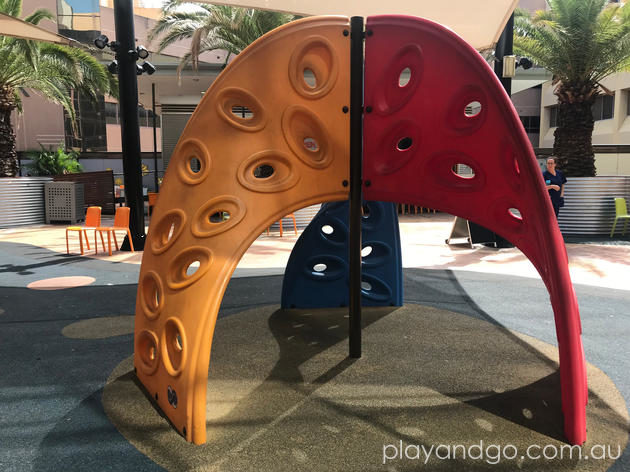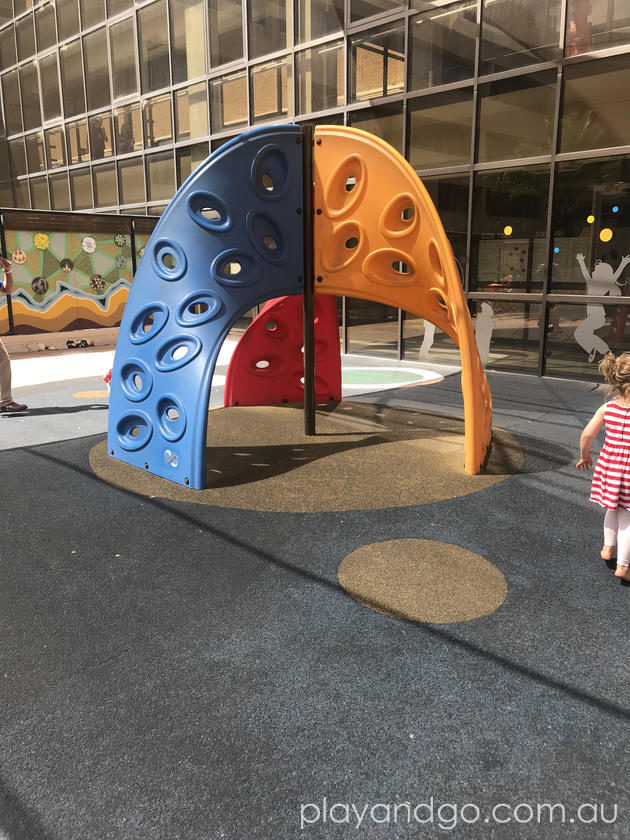 Stepping 'stones' are an opportunity for some fun balancing games.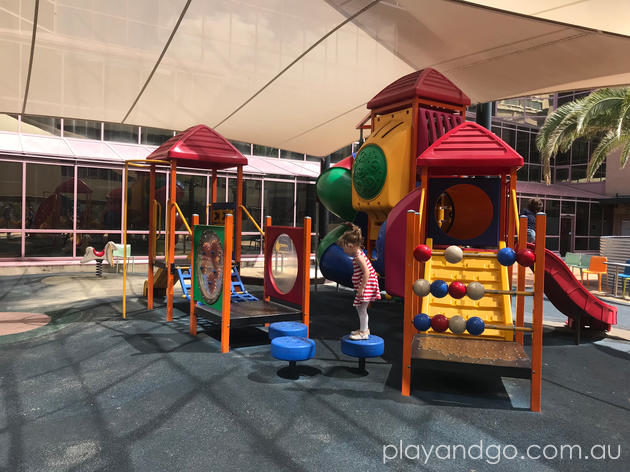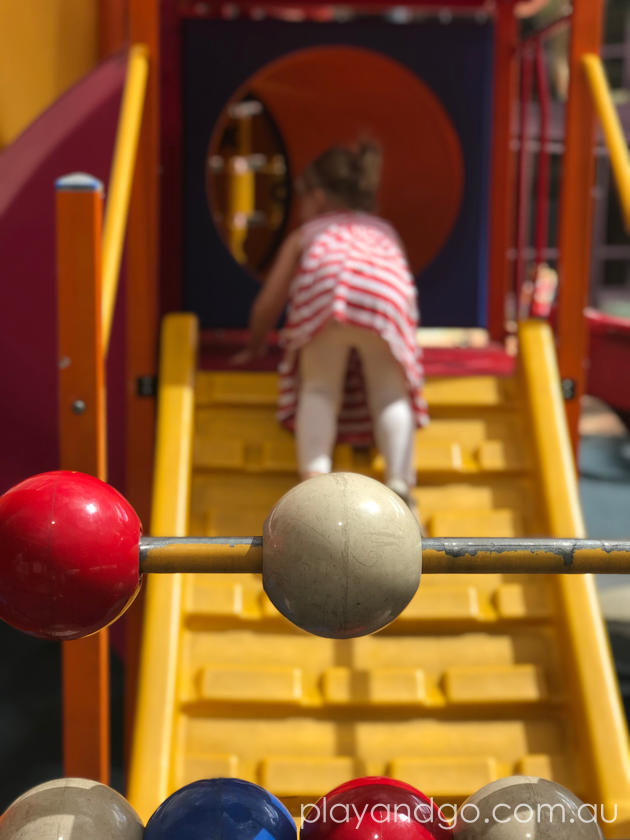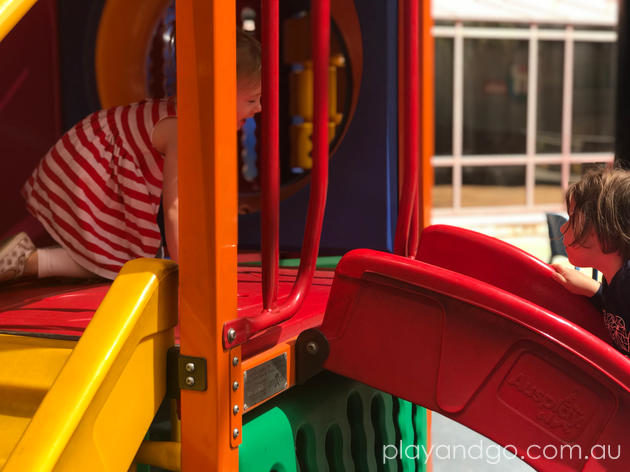 Play equipment
The largest play structure features a number of slides including an enclosed slide, noughts-and-crosses, and even a little door at ground height which lends itself to some role playing games.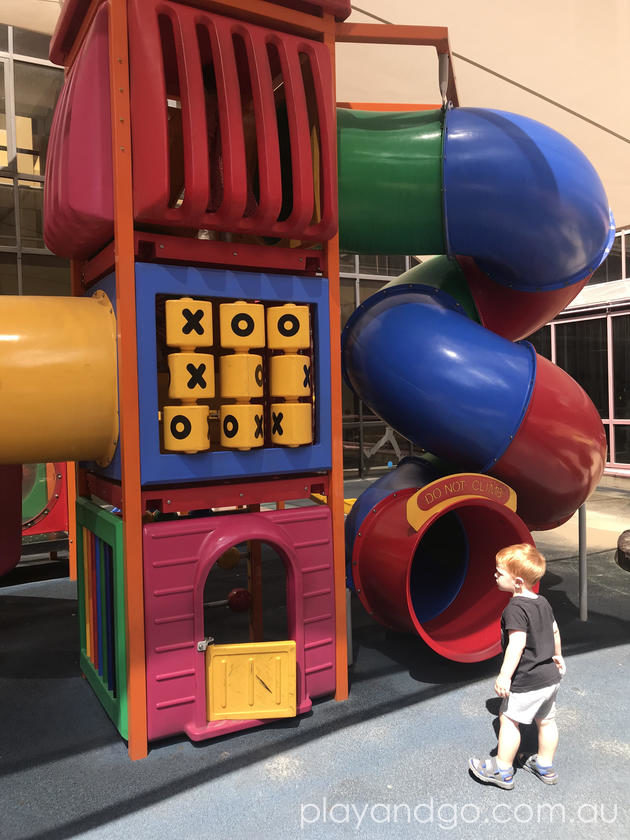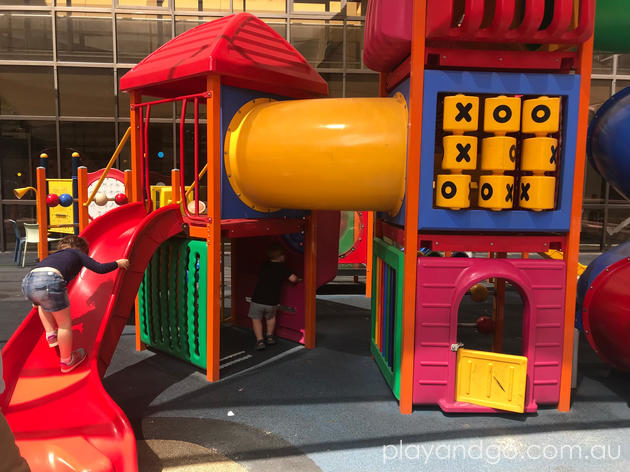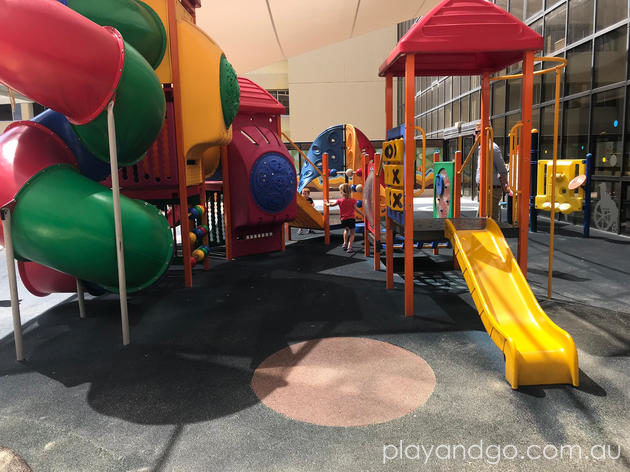 Sand play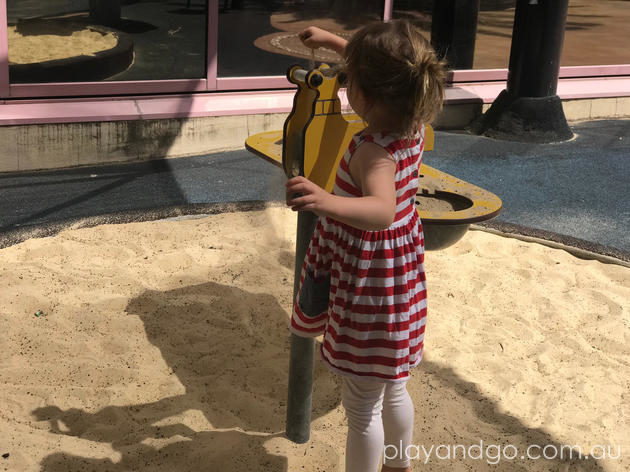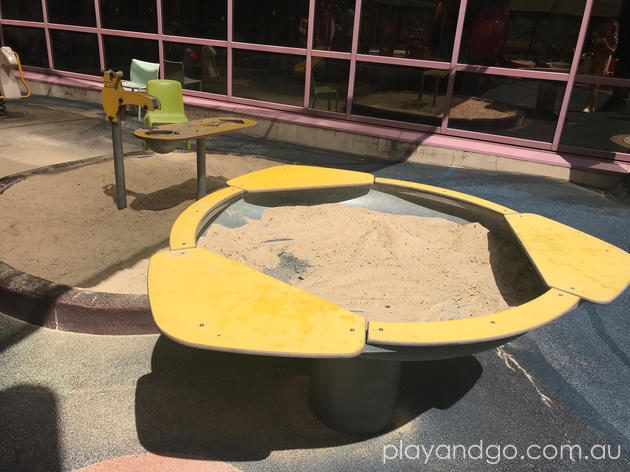 There's also a sand play area which includes a sandpit and a sand table.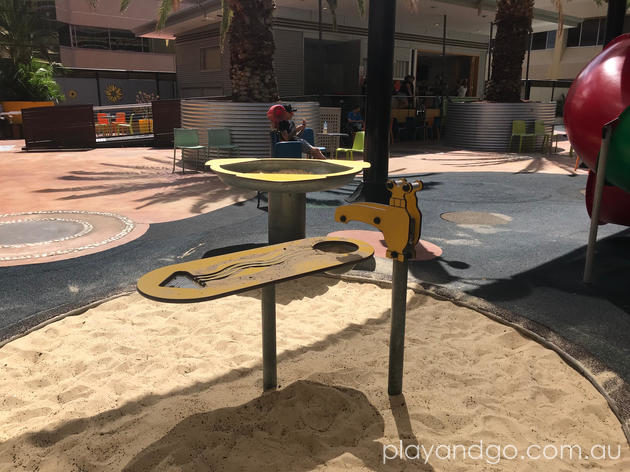 You can see the cafe and cafe seating in the background of the above photo.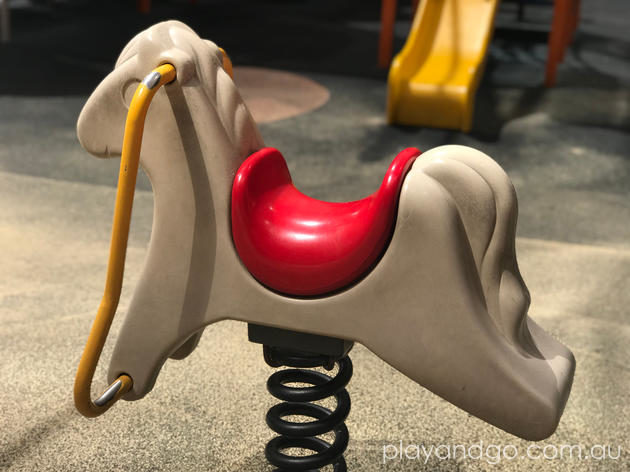 Other play equipment includes a springy horse, and a visual reference chart for sign language.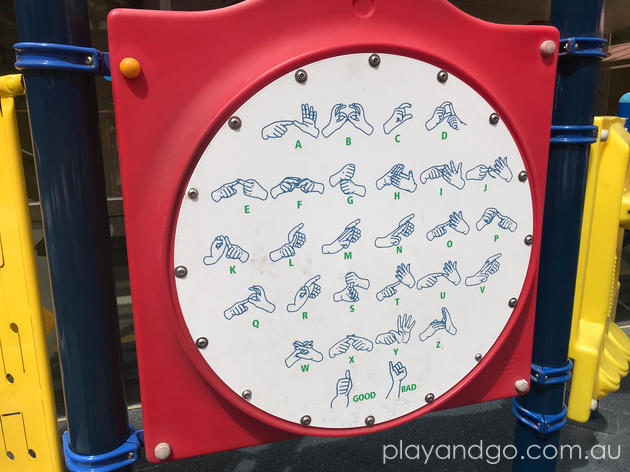 Getting to the Play Deck playground at the Women's & Children's Hospital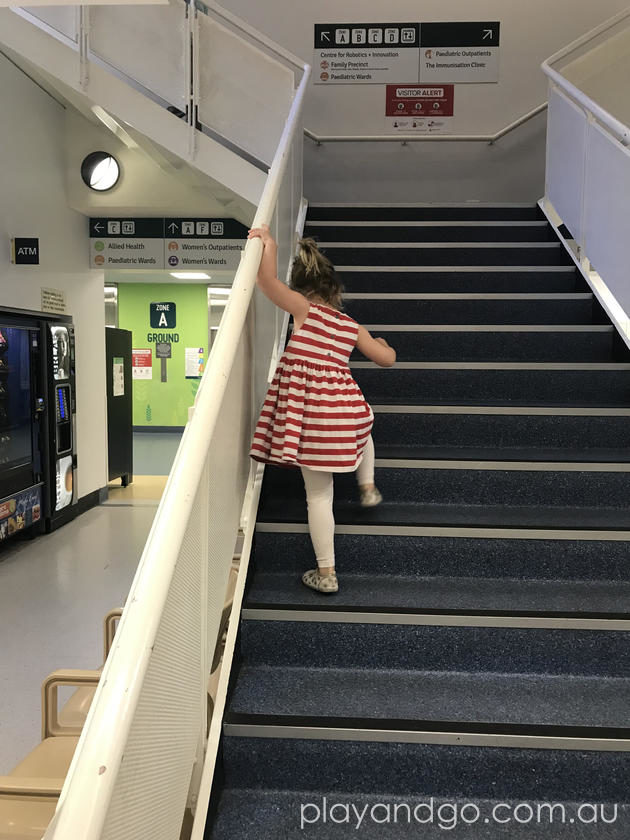 Getting to the Play Deck from the hospital's main entrance off Kermode Street is straightforward. Just look out for the stairs straight ahead of you as you enter the building, and follow the staircase to the left towards the bright red "duck house" which you will see through the tall windows.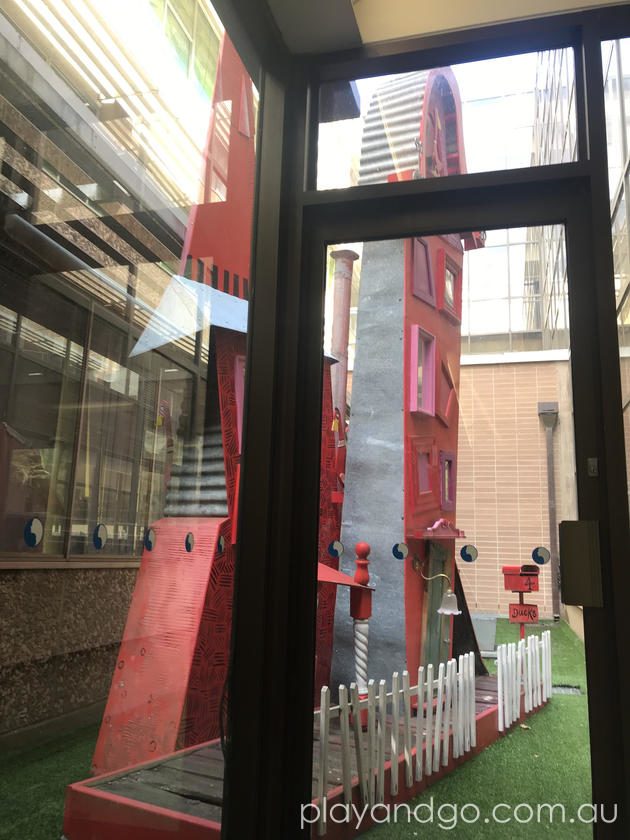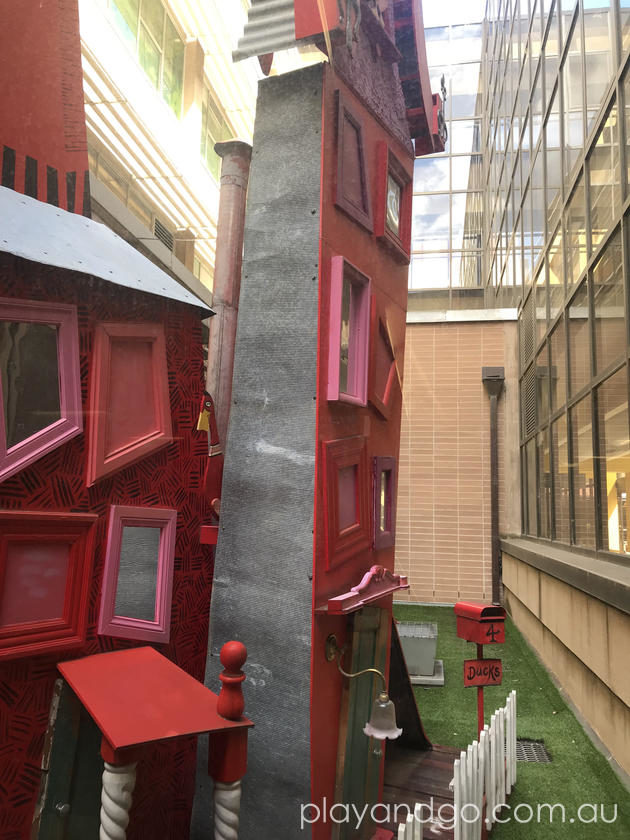 (If you turn right instead of left at the landing it's not as if you'll get lost. You'll also find this mermaid/sea-themed sculpture which my little one is intrigued by).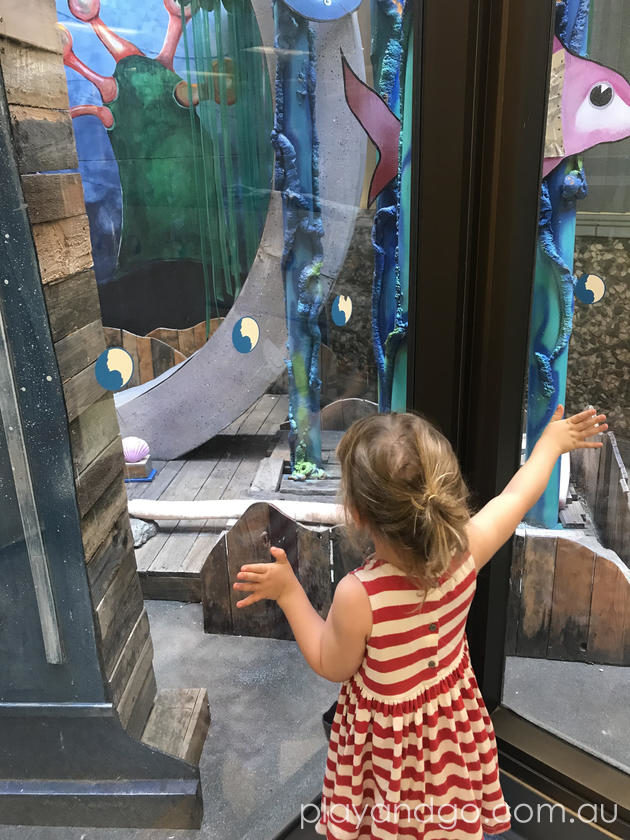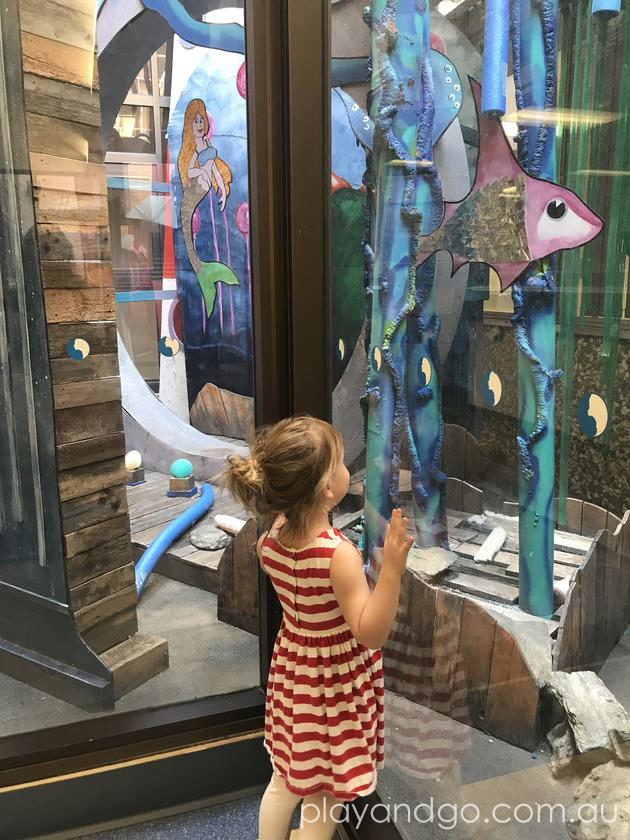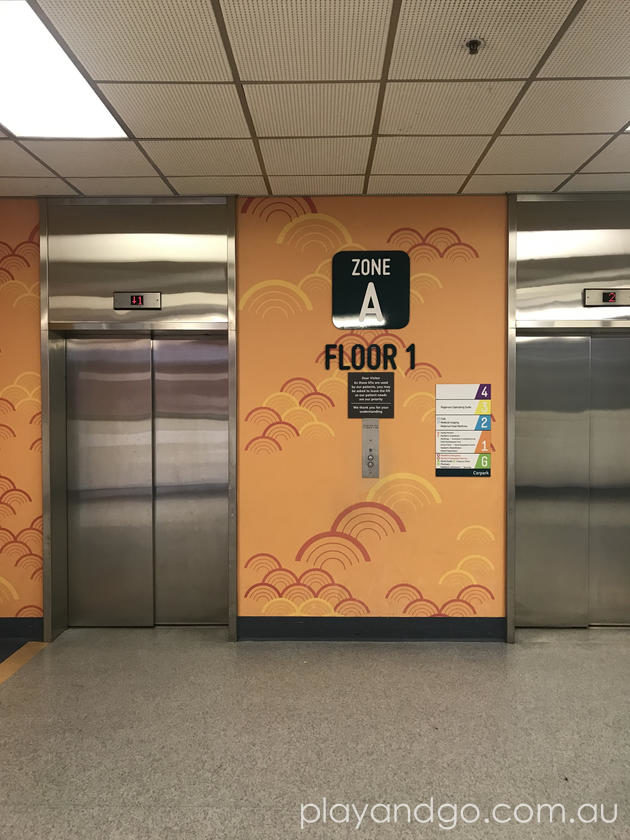 You'll then find yourself on Floor 1 with a bright orange lift opposite. Take a sharp left and wander down the corridor a short distance until you catch sight of the Play Deck through the glass doors.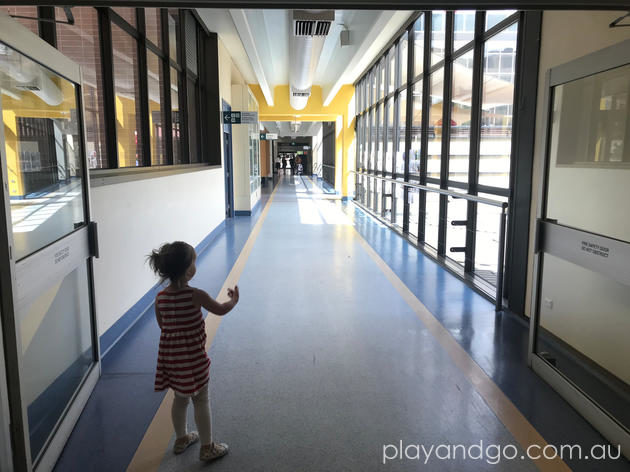 Access is via a green button (at adult height) which you'll need to push in order for the doors to open.
Things to consider:
It's non-smoking at all times
Parents are asked to supervise their children at all times
There is a wireless hotspot available
You are asked to make sure your children wear appropriate footwear especially in hot weather as the ground surface can become very hot
There are a number of shade sails but depending on the time of day the shade will not be over all the play equipment – you might want to bring a hat
The floor is mostly rubberised and good for early walkers
There may be children playing there who are recovering from illness/surgery, and are not yet well enough to go home. As per the usual hospital visiting etiquette, you may want to give this playground a miss if you or your kids are unwell in case you spread germs
Toilets including baby change are just down the corridor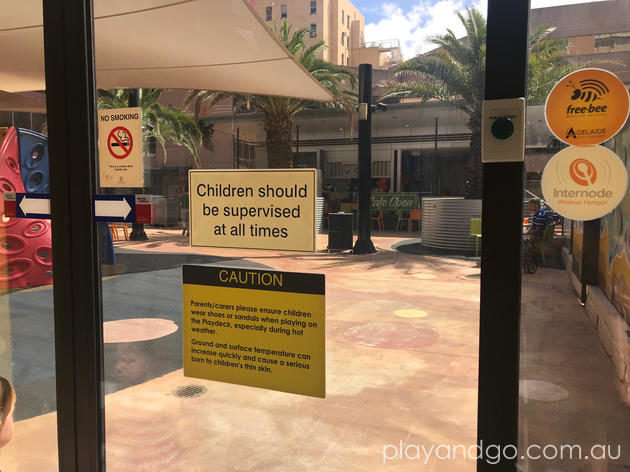 Coffee options nearby
You'll find the Nic Nath cafe just next to the playground. It serves decent coffee and a range of freshly made counter food. Our favourite meal options are the banh mi Vietnamese rolls and the lemongrass noodle salads. It's open 7.30am to 4.00pm Monday to Friday.
---
For more information and all enquiries please visit the Women's & Children's Hospital website
When: Play Deck opening hours are as per hospital hours. Nic Nath Cafe hours are 7.30am to 4.00pm Monday to Friday
Where: Women's & Children's Hospital, Kermode Street, North Adelaide
This is not a sponsored post and my review is done completely independently. All photos are by Susannah Marks. This review was originally published on Play & Go Adelaide and you can see it here.